Our promise
Position your company as a leader in environmental protection
INCREASE YOUR BATTERY SALES
Respect your eco-responsible purchasing policies
Efficient products
Did you know that 60% of Canadians throw their dead batteries in the garbage? We are talking about more than 15,000 tons of batteries discarded per year
MINIMUM IMPACT ON THE ENVIRONMENT
Our batteries and their packaging are 100% recyclable and are made without mercury, cadmium, lead or single-use plastics, and composed of more than 93% recycled content.
INCREASE IN YOUR SALES
Encourage your customers to make a green purchase, by offering products that your customer will want to buy back over and over again.
INCREASED VISIBILITY OF YOUR BUSINESS
Our marketing team and our spokesperson, Georges laraque, are committed to promoting our retailers on social media and the web.
THE CHALLENGE OF TRADITIONAL BATTERIES
A SIGNIFICANT THREAT TO THE ENVIRONMENT
Did you know that 60% of Canadians throw away their dead batteries in the garbage? We are talking about more than 15,000 tons of batteries discarded per year
SUBSTANCES TOXIC TO THE ENVIRONMENT
Traditional batteries contain mercury, cadmium and PVC plastics, which are harmful to the environment.
DIFFICULT TO RECYCLE
The use of single-use plastics, from non-renewable sources, makes batteries difficult to recycle. Thus, only 5% of disposable batteries are recycled
THE TREND TOWARDS GREEN
90%
of consumers would stop buying products from a company that practices irresponsible practices.
77%
say they are looking for products more in line with their convictions and values.
75%
pay more for products and services from a socially responsible company.
Our product line
Super Alkaline
Alkaline battery similar to a conventional zinc-carbon battery, but with up to seven times more power and suitable for long continuous use.
Alkaline Digital
Superior 1.5 volt alkaline battery ideal for digital cameras, handheld games and other digital devices.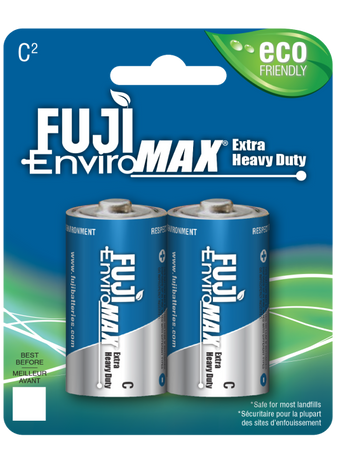 Major power
Zinc-carbon formulation for heavy-duty use. Ideal for low flow devices like flashlights, clocks, calculators, etc.
Ni-MH Rechargeable
Eco-responsible and with the best quality, price and lifespan ratio on the market. They can be fully recharged in as little as 1 hour.
Specialty Batteries
We offer a full line of durable miniature batteries. Perfect for hearing aids, watches, cameras, glucometers, pedometers, remote controls or other small devices.
Flash light
Brilliant. Versatile. Essential. We offer bold and innovative flashlight technology for virtually any situation, indoors and out.
Our displays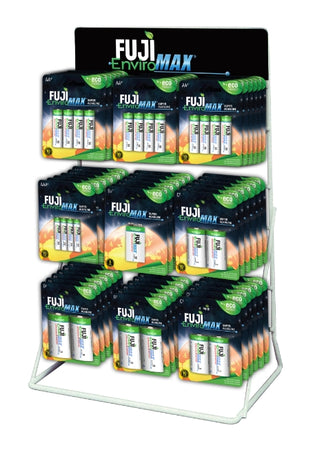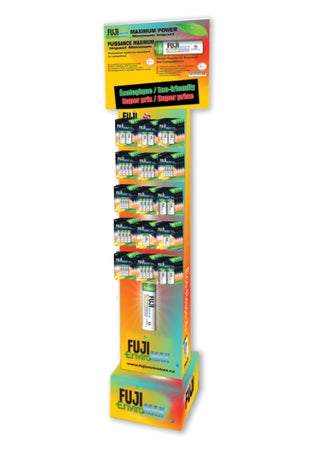 Our Canadian independent partners